"Fascinatingly uncategorizable...cutting the line between Chicago juke and hipster club finer than it's been
cut in years."   
Robert Fontenot - Offbeat Magazine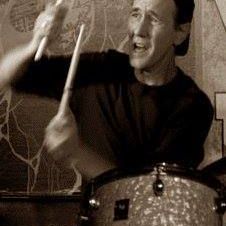 "put a little $ in the Tip Jar" - Max Bangwell
Enter the amount you wish to donate
  BRAGGING RIGHTS!
100+ Festival Appearances.
40+ European Tours.
Recorded for 4 National Radios: BBC in London, Classic 21 in Belgium , German National Radio in Bremen & Dutch NPO 2.
13 Critically acclaimed records.
Numerous Movie soundtrack and TV placement Spots including True Blood, Merlin and more.
4500+ gigs.
WELCOME !
The official site of New Orleans' own heavy blues band JMMBs, named after legendary LA club owner Laura "Mama" Gross.  Stay a while and check out music, videos, upcoming shows and projects! 
( If you are looking for the rocking 80's Irish Mama's Boys click here.) 
A small juke in New Orleans...best place on Thursday Nights!
Home base when in New Orleans!
Blues Warrior?
Back in 2010, I drove to the Sunset Strip and pitched a reality show called  "Blues Warriors" to a successful reality show producer. It would follow the band around on all its adventures as it tried to make a living making music.  I guess the crazy and ridiculous adventures on the road were not enough of a draw and it was shot down in a matter of seconds!  Anyway, the name lives on and we now use it to refer to our musical family and fans. I guess its for people who like rough and honest music from the heart and want to be part of JMMBs trip through the melodic universe.
If you saw us recently and could not tip due to your mind being blown (HAHAHA)...feel free here!