"Fascinatingly uncategorizable...cutting the line between Chicago juke and hipster club finer than it's been
cut in years."   
Robert Fontenot - Offbeat Magazine
WELCOME !
The official site of New Orleans' own heavy blues band JMMBs, named after legendary LA club owner Laura "Mama" Gross.  Stay a while and check out music, videos, upcoming shows and projects! 
( If you are looking for the rocking 80's Irish Mama's Boys click here.) 
  BRAGGING RIGHTS!
100+ Festival Appearances
30+ European Tours
Recorded for 4 National Radios: BBC in London, Classic 21 in Belgium , German National Radio in Bremen & Dutch NPO 2.
12 Critically acclaimed records.
4500+ gigs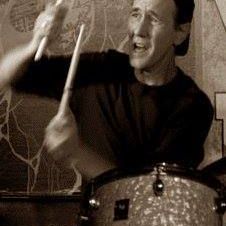 "put a little $ in the Tip Jar" - Max Bangwell
Enter the amount you wish to donate
Blues Warrior?
Back in 2010, I drove to the Sunset Strip and pitched a reality show called  "Blues Warriors" to a successful reality show producer. It would follow the band around on all its adventures as it tried to make a living making music.  I guess the crazy and ridiculous adventures on the road were not enough of a draw and it was shot down in a matter of seconds!  Anyway, the name lives on and we now use it to refer to our musical family and fans. I guess its for people who like rough and honest music from the heart and want to be part of JMMBs trip through the melodic universe.